Overview:
Bonboz
is Lithuanian based clothing brand co-founded by me and my friend Egle Jezepcikaite. We co-founded this clothing brand with a mission to collaborate with local businesses and create sustainable, better quality clothing.
In the last year, we have noticed that Bonboz e-commerce conversion rate has been decreasing and more customers were having problems with payments. In the meantime, I have finished the UXD immersive course and were ready to redesign Bonboz website. 
Project goal:
Redesign e-commerce website to improve users' digital experience, digital brand representation and increase online sales. 
Role
I was responsible for the whole process of redesign and still responsible for website management. 
• Coordinate discovery session.
• Facilitate design studio.
• Deliver hi-fidelity interactive prototypes to translate design decisions for the team. 
• Develop website using Squarespace platform. 

• Develop UI style guides to translate the business accordingly to trends and brand guidelines.

• Responsible to manage new e-commerce website and conduct further usability testing for future improvements. 

Discovery
As Bonboz website already didn't work I couldn't do more usability testing to gather fresh feedback on it. Luckily, I have been collecting the users' feedback throughout old website existence. 
Biggest usability issues:

• No clear identification of what the business does.
• Users had issues in proceeding the payments.
• Imagery didn't represent the quality of products and the brand.
• The website was pretty slow that decreased conversion rate.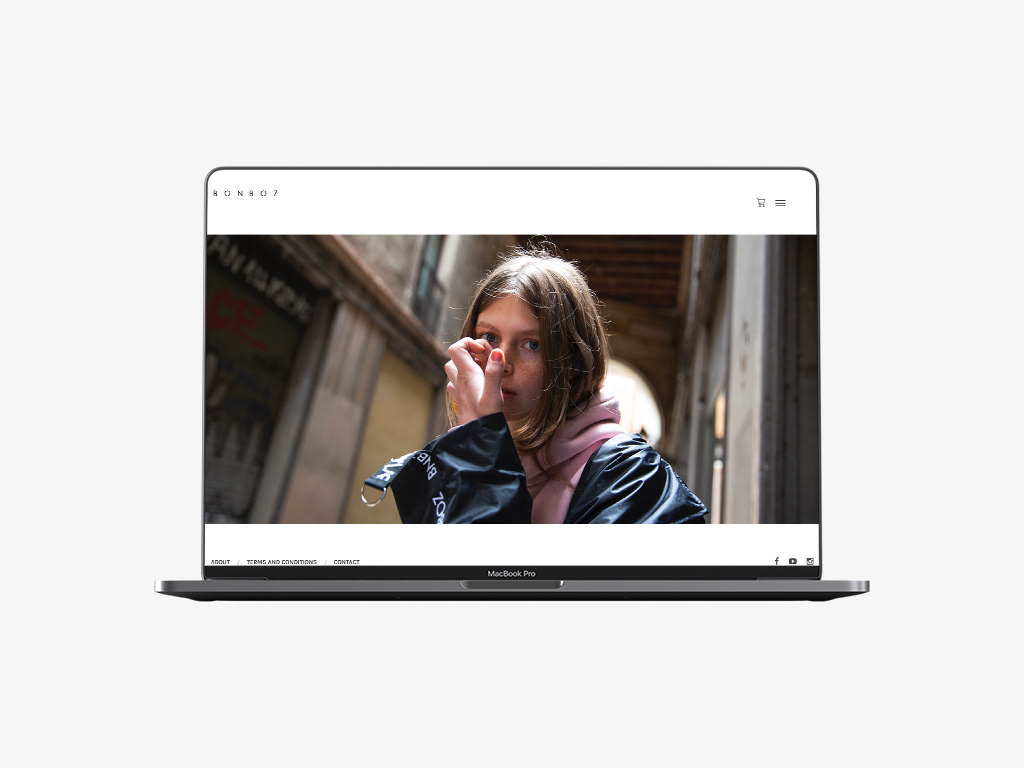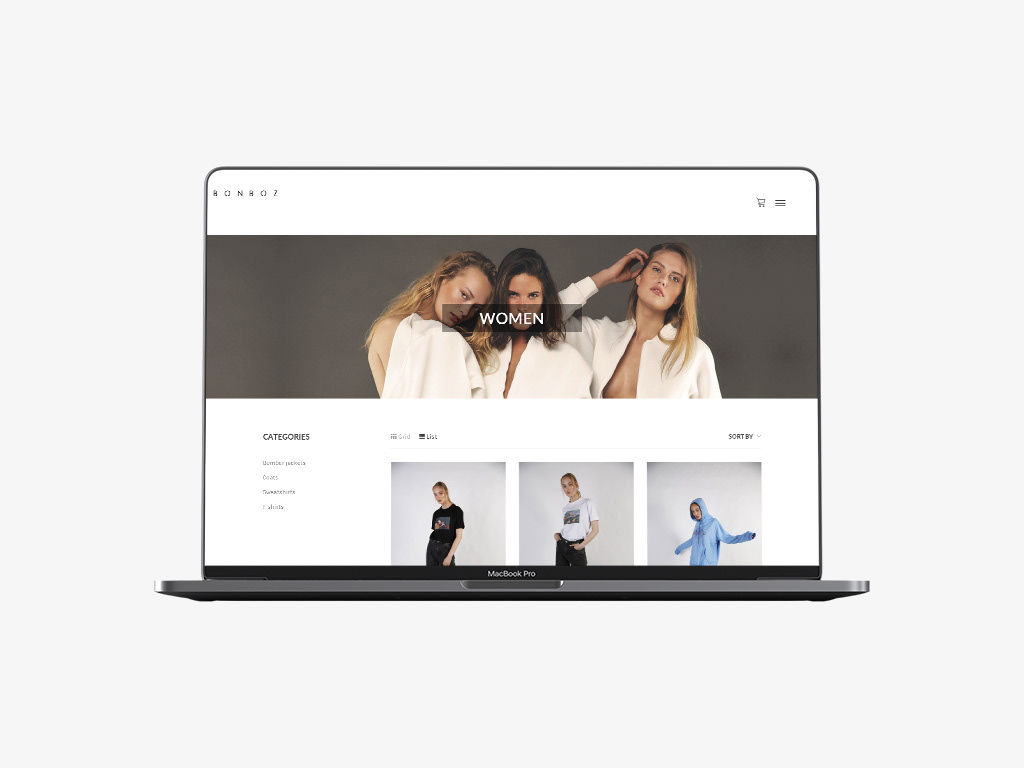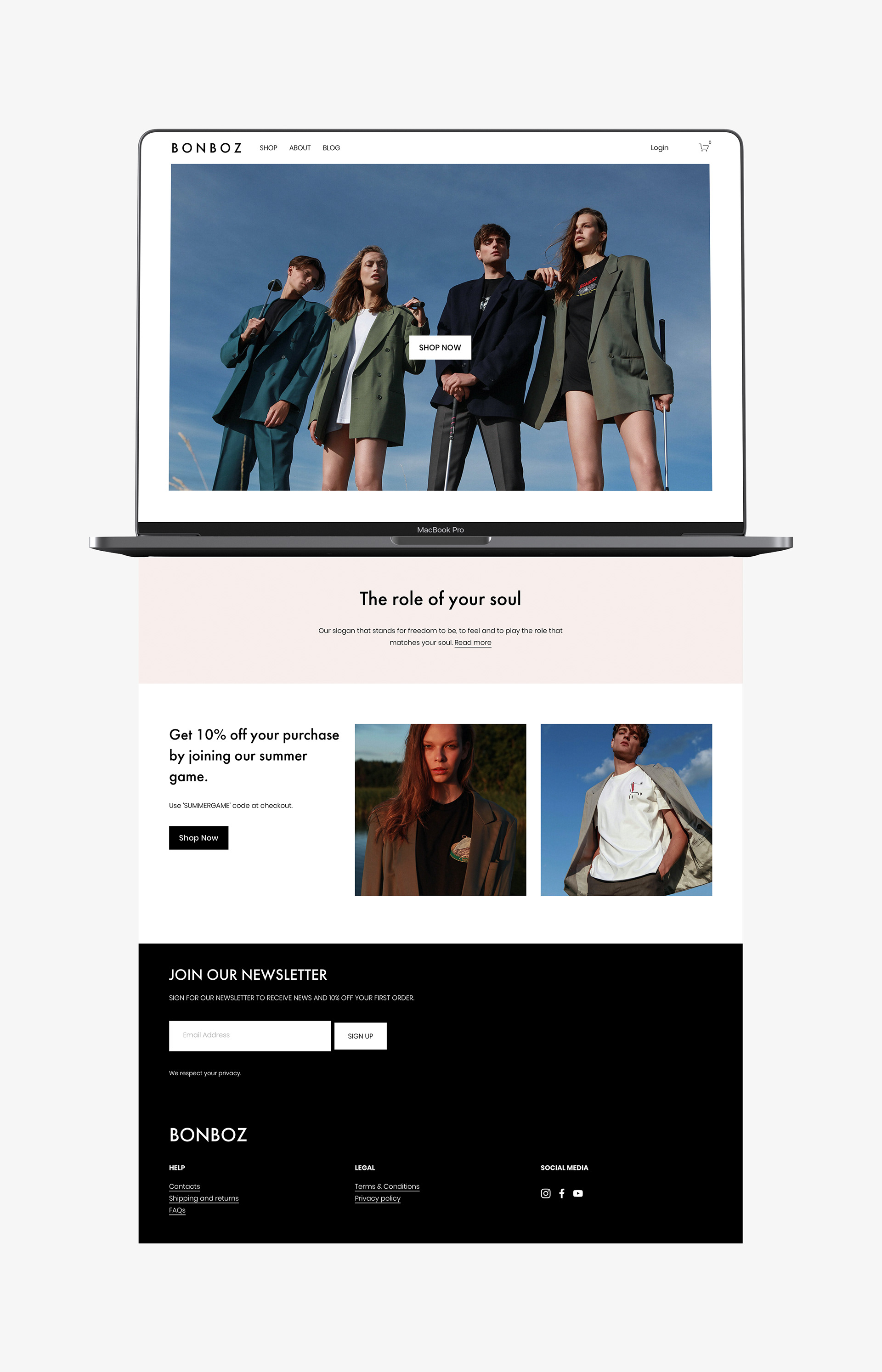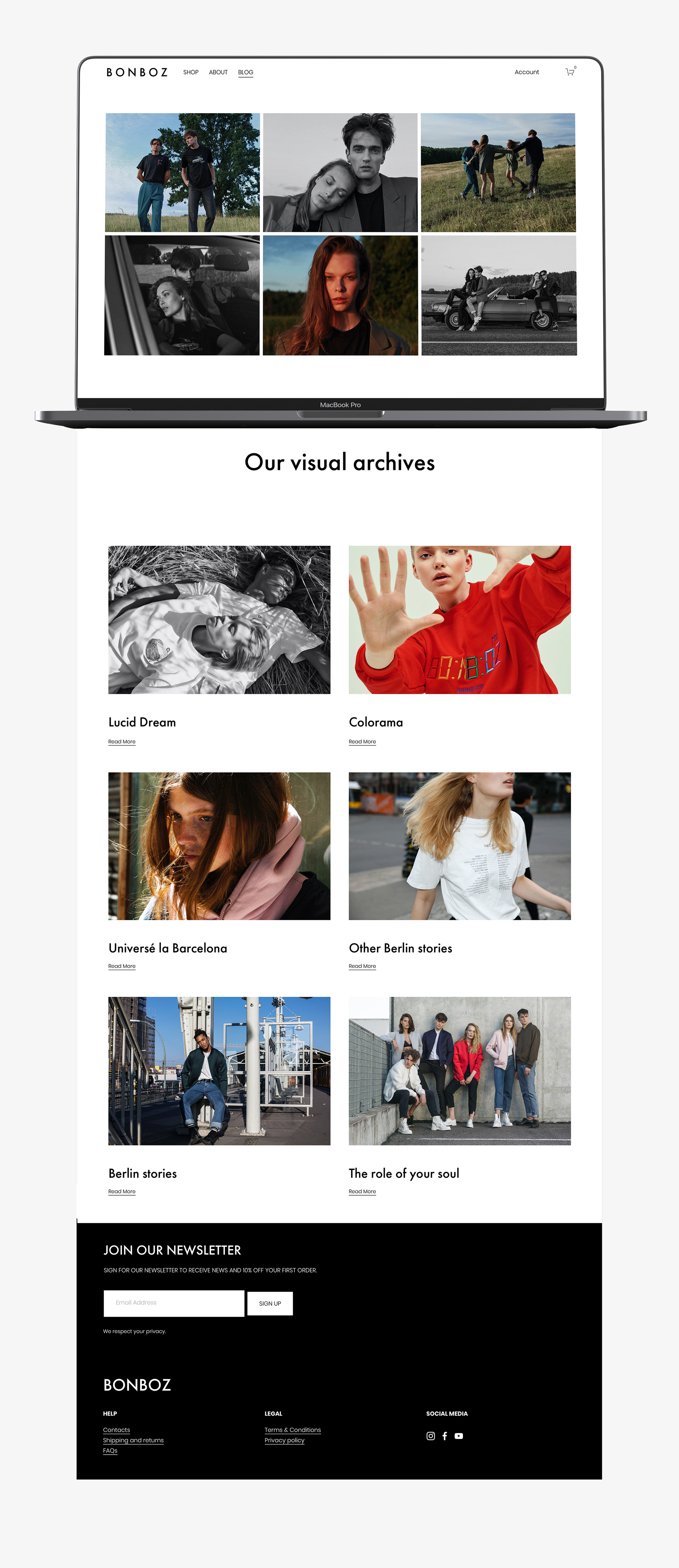 Outcomes
After the first weeks of new website relaunch, we have already noticed:
• Increased amount of visitors worldwide with 12% of them returning.
• Increasing conversion rate.
• Fluent buying experience - users don't have problems with payments anymore.
• Online UI attracted a lot of international users and we managed to receive a lot of positive feedback