Unconsolidated group project at General Assembly with a brief to improve amazon prime video app. In a group of 3, we founded that users had pain points around personalisation. We decided to redesign Amazon prime video app to integrate new features.
​​​​​​​
Charlie Adsett, Kiki Wellenhofer and Me.  ​​​​​​​
Our team was collaboratively working together though the whole process, however, some of my responsibilities included: 
  • Conduct competitive and user research.
  • Ideate with the team in design studio.
  • Conduct usability testing.
  • Implement testing findings and create hi-fi prototype.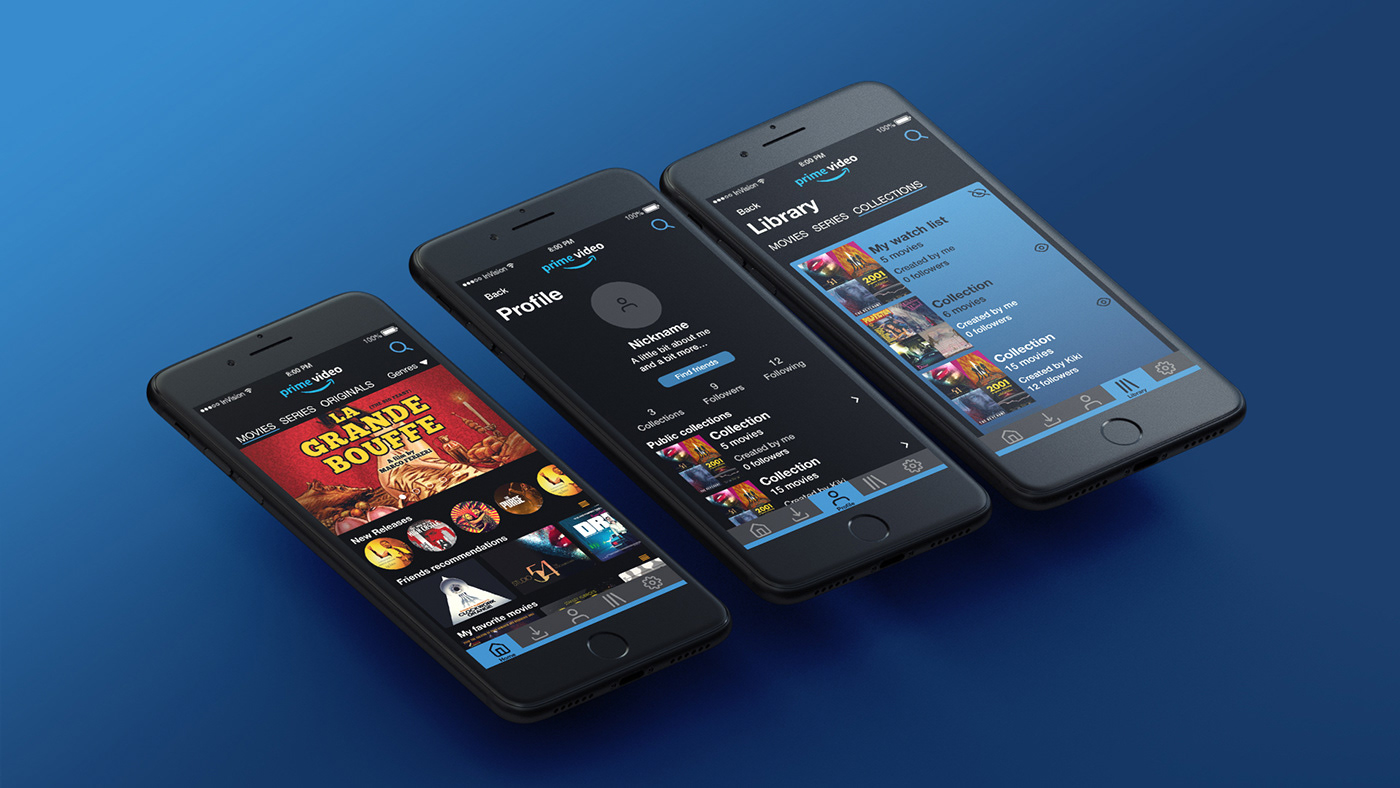 The client — Amazon Prime Originals:
Since 2013, Amazon has produced and distributed original television programmes through its Prime Video streaming service and has created a number of award-winning series.
Amazon continues to dramatically expand its Originals content, with additional comedy, drama, and children's programming planned for 2020.
Amazon is looking to significantly increase social activity related to their Originals series in the UK. 
Additionally, Amazon wants to target existing and potential customers around a continually expanding portfolio of original content in series and films. They want to build a microsite or custom application to engage with this audience in a unique and compelling way.
As we have founded
70%
of users streamed with Netflix last year,
61%
with BBC iPlayer, and
44%
Amazon Prime, we have decided to focus on these direct competitors. We added Youtube as a growing competitor with similar features to our planned design.

The objective of the interview process was to understand what are their streaming online behaviours, what people value about their favourite streaming service and what they found frustrating about it.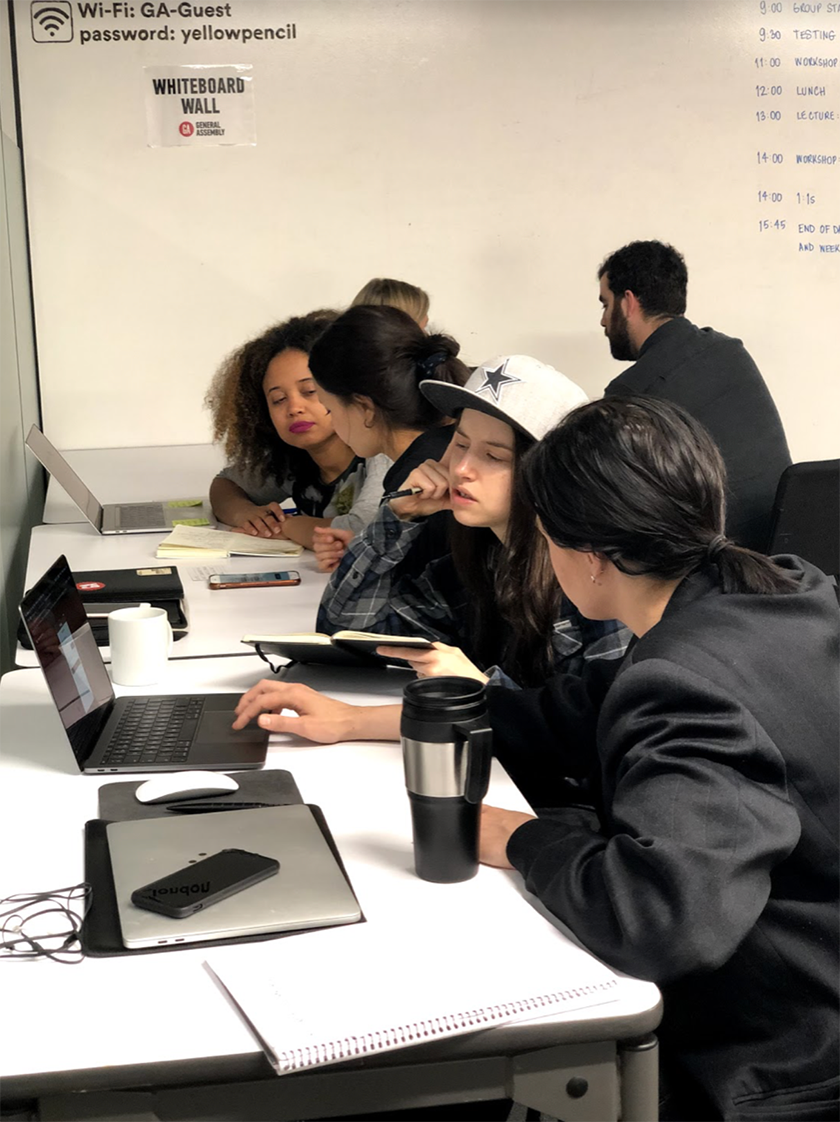 As well we conducted some usability testing based on existing Prime Video site and the competitor's website to understand the main usability pain points.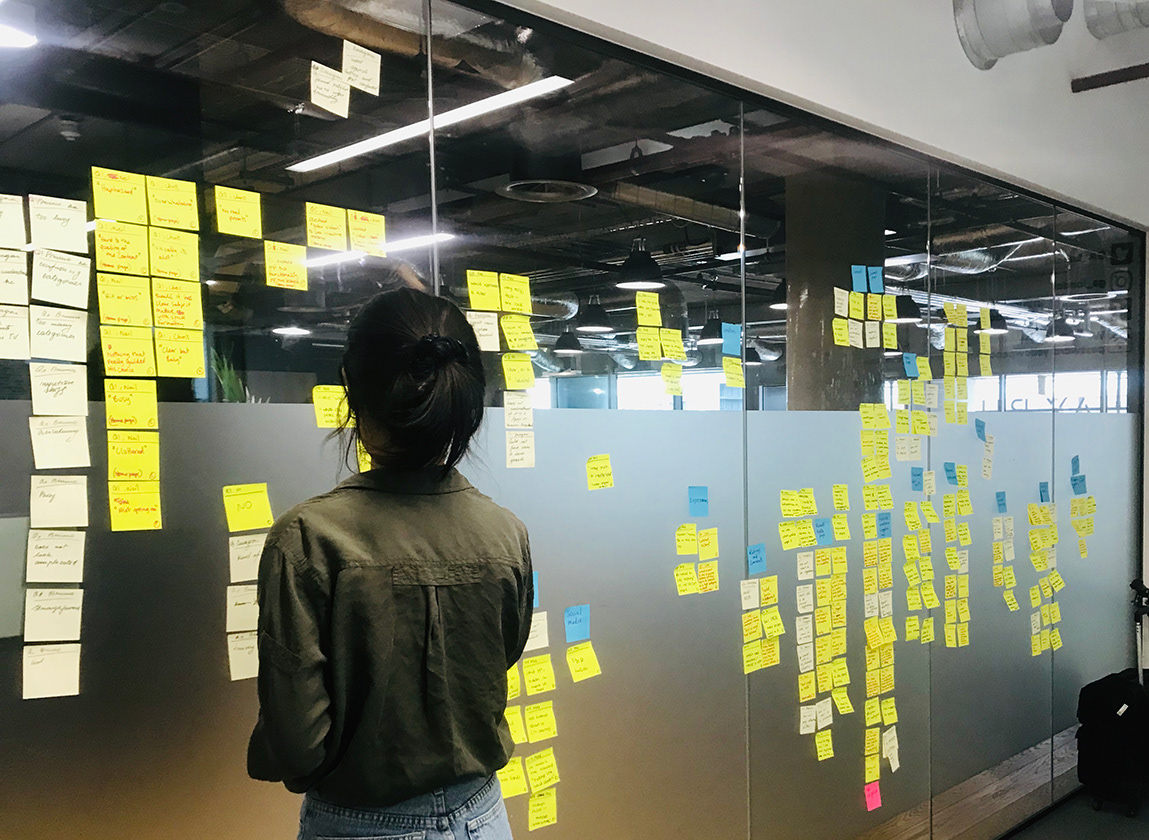 • Users value the quality of the video content over the quantity.
  • Most of the users are sharing content with others, but not via social media platforms, mainly via direct messaging or word of mouth.
  • They would welcome some curated content, potentially from people they know, or people they have a shared interest with.
  • A less busy, more tailored homepage would be welcomed by most.
Some quotes from the user interviews:
"If there was something like a playlist on Spotify"
"Trusted people reviews would be considered"
At this point, we had enough data to create a persona that represents who we were designing for. We focused on the existing user as we wanted to make sure we are able to engage with people who are already loyal to the service, before trying to bring new people in.
We defined problem statements which we took to our design studio:
Rachel needs a better way to find something new to watch because there is so much to look through and it makes her feel overwhelmed and want to give up.
How might we

provide Rachel with a way to find more tailored content that she will feel more engaged and comfortable to use the service more frequently.
Rachel needs a better way to find new content to watch because the recommended content is not related to her taste.
How might we enable her to see friends suggestions to encourage her to use service more frequently?
As we were holding clear problems we quickly created ideas for new features and some improvements for existing prime video application.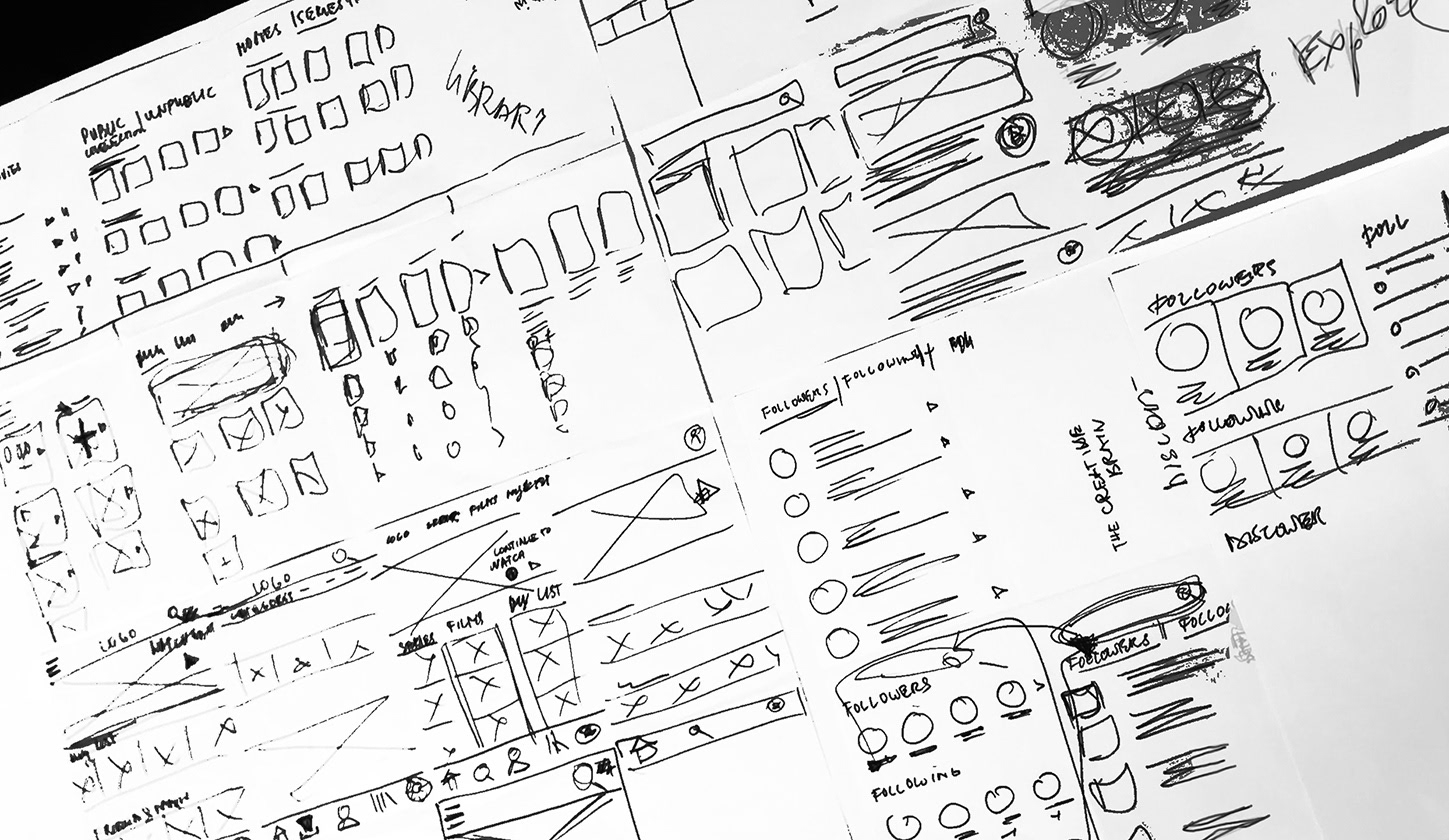 Prototyping from lowest fidelity to highest let us achieve our goals and ensure redesign is going to improve User experience. Here are some main changes: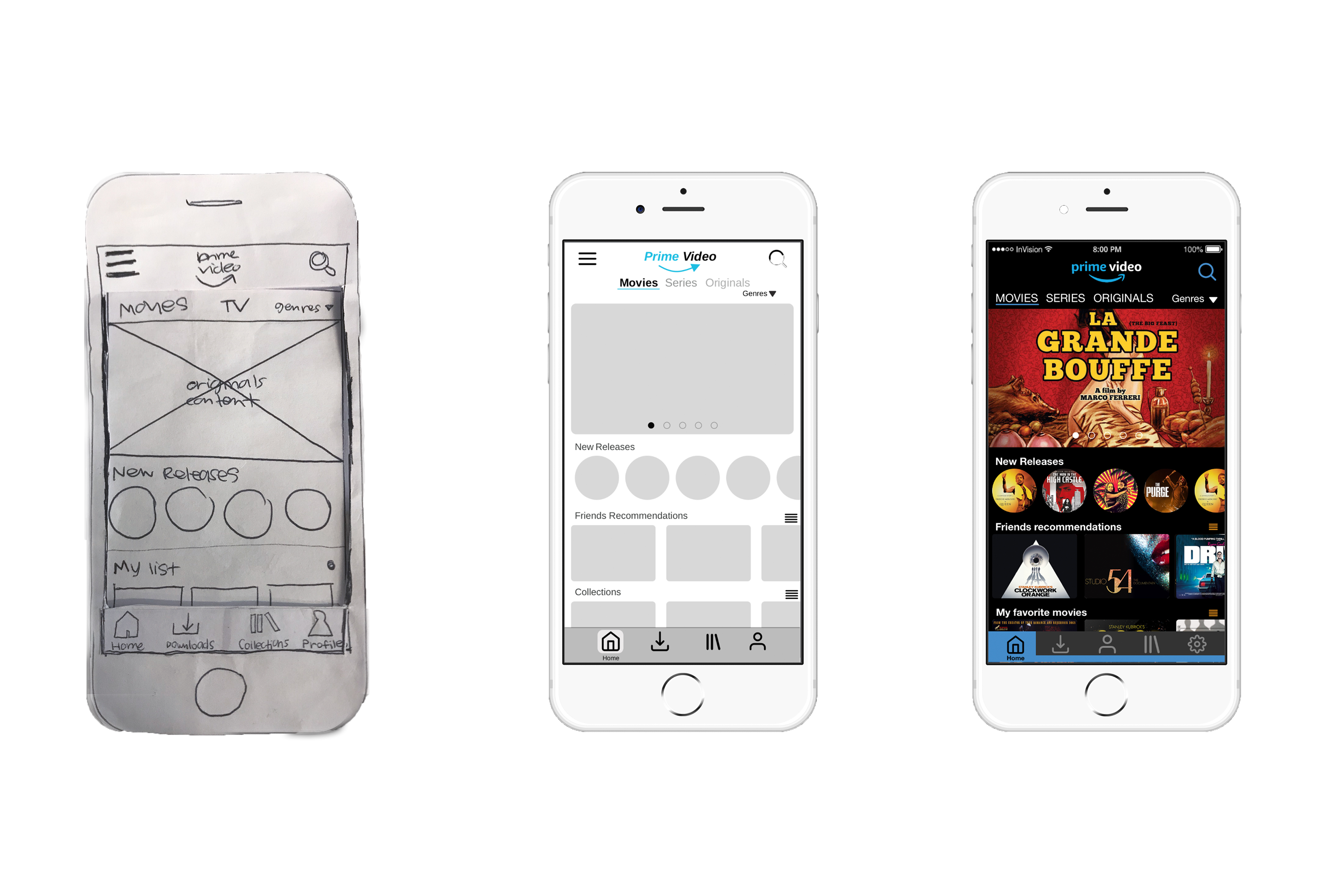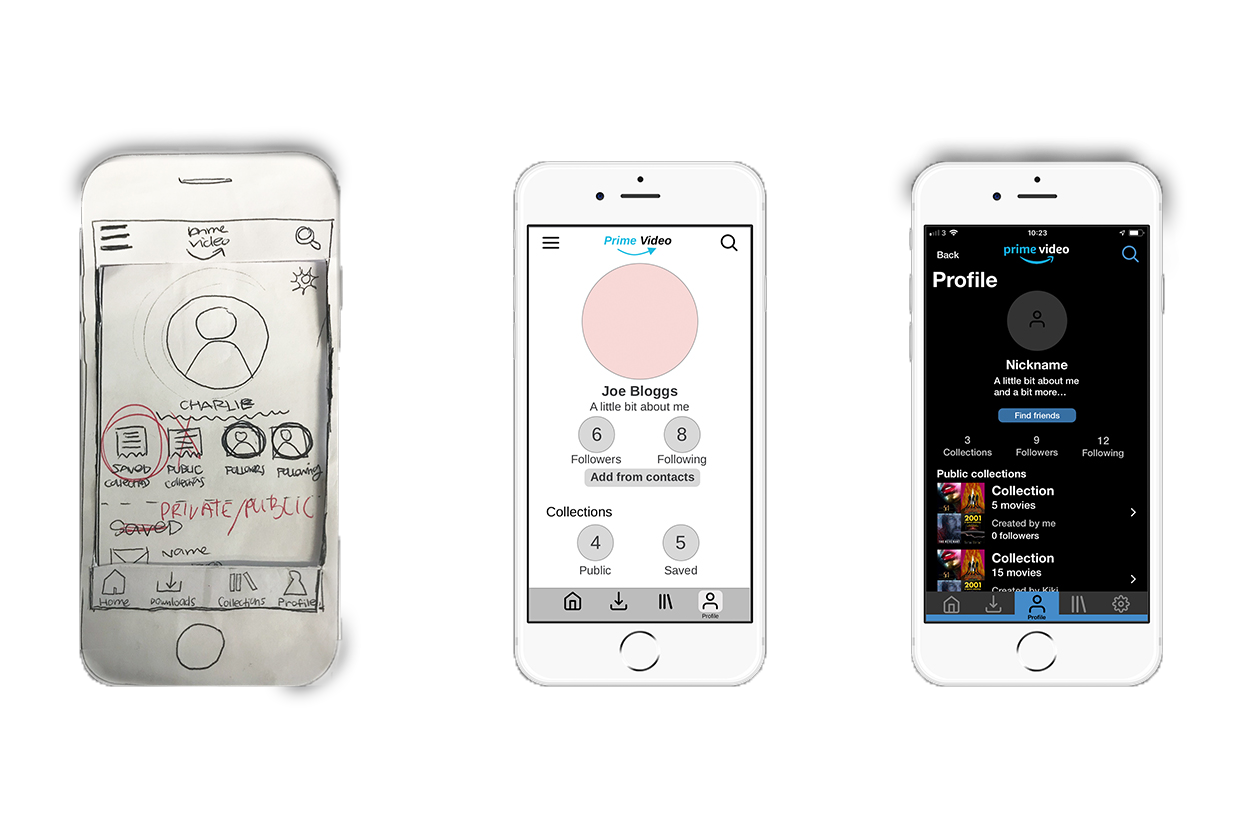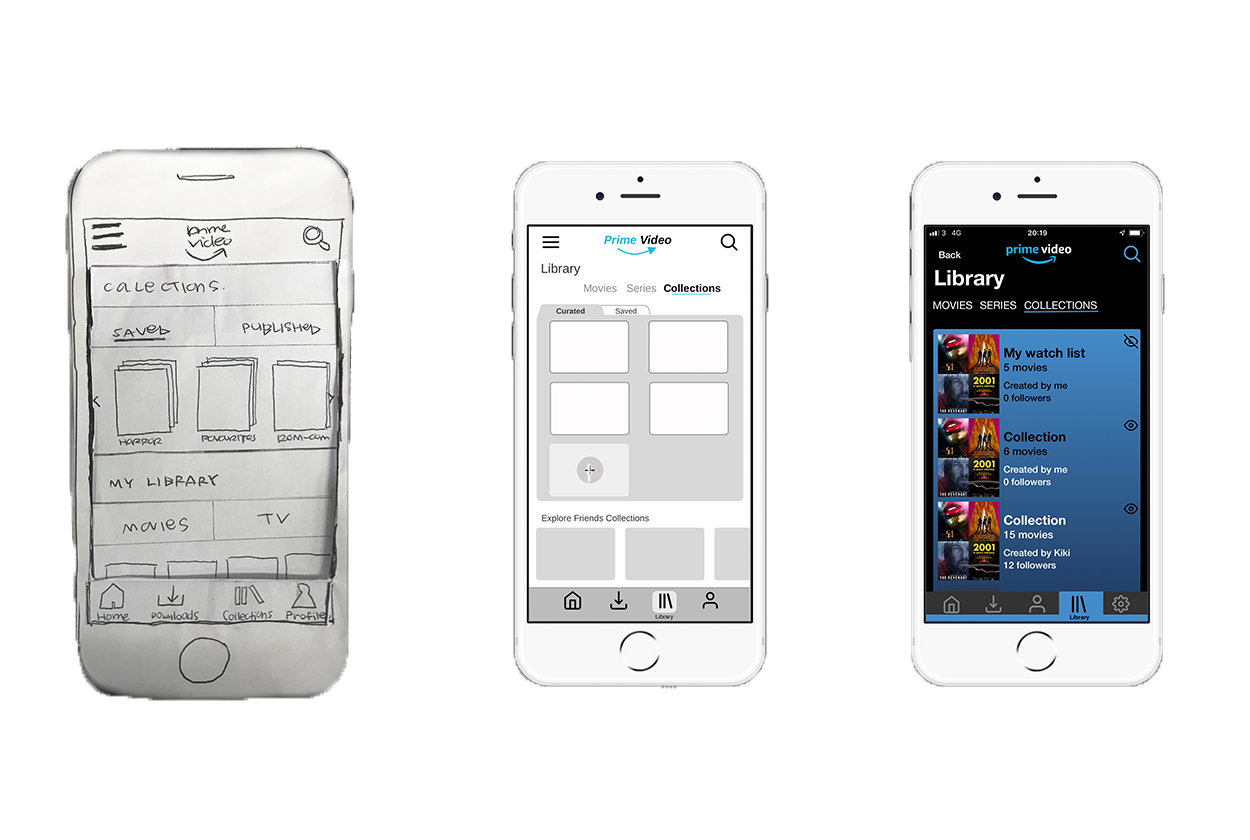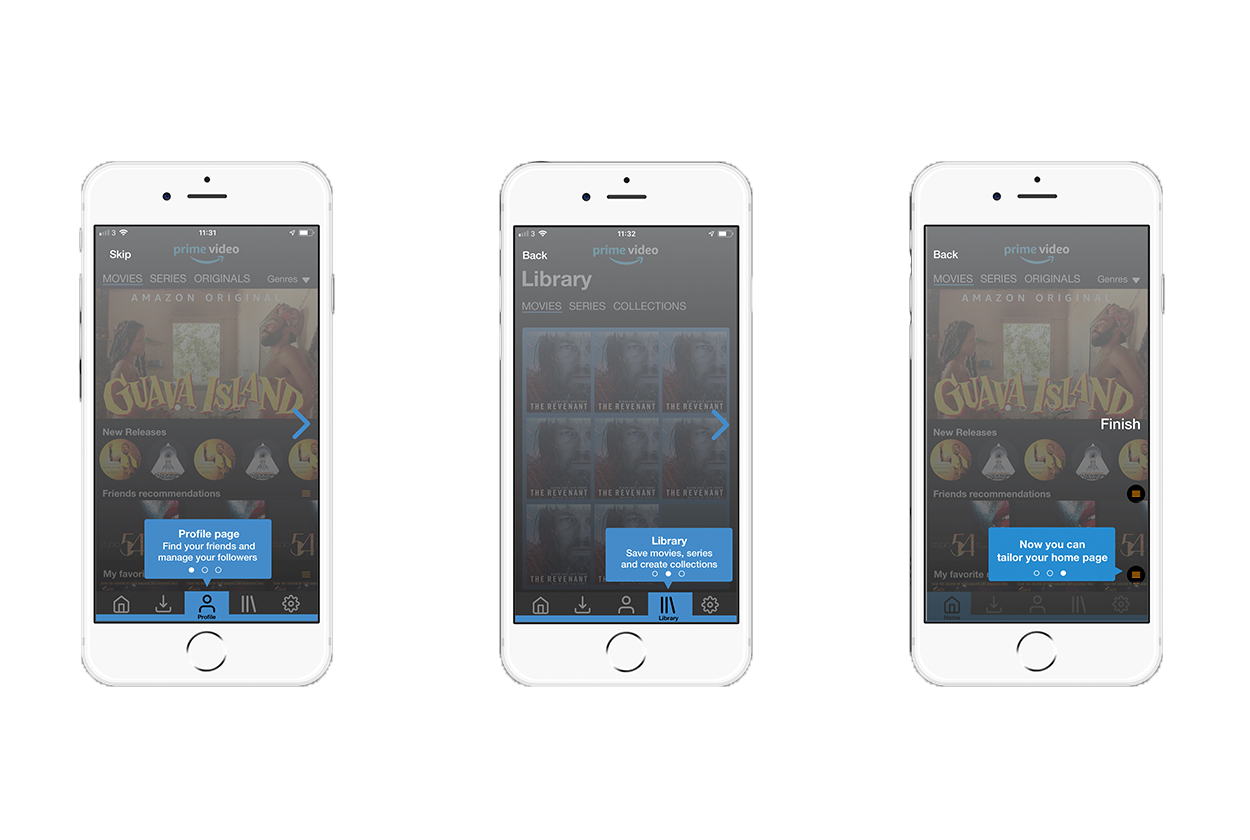 We have found out that most of the users did not expect such improvements and new features from Prime video application, furthermore we designed onboarding pages.​​​​​​​
For app visual design I tried to add some visual refreshment while following current Amazon design guidelines. I chose Amazon blue as the primary colour but gave a little refreshment with gradient effect when using blue as a background.
Amazon orange and white were chosen to use for text and icons.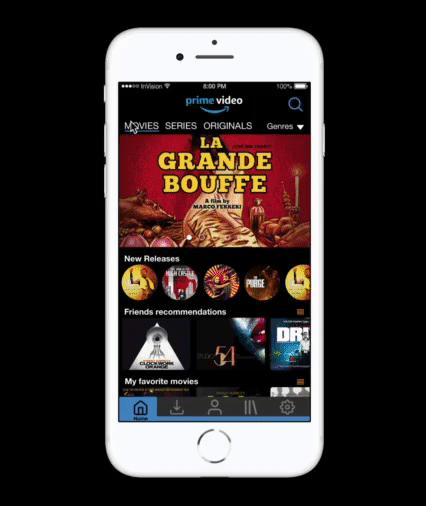 We believe that profile feature would invent new community what empowers the hook method. By providing the opportunity to create the community Amazon would give their user bigger trigger and motivation to engage with their service. Users more likely invest their time and money when they will be a part of the community. Community is power and if service let the user be part of one they would definitely start building it what would increase not only the number of users but as well the loyalty.
My main key takeaway from this project was learning about the hook method and how to work in a diverse team, but the biggest achievement was that Prime video app lately was updated with a similar design layout.